Resources

Essential Information

Agencies for Property Owners

Real Estate Glossary
10 YEAR ANNIVERSARY
Date: 01/17/2020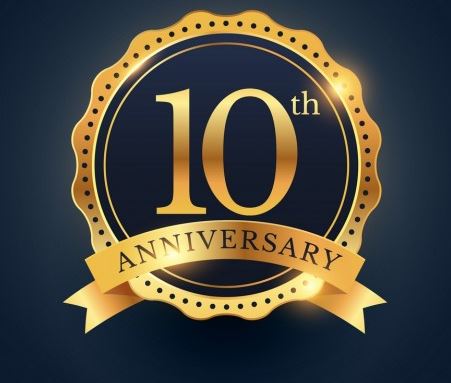 TenantTracks is celebrating our 10-year anniversary!
---
WOW...Time sure does fly and I can clearly recall the reason why we started this company. I have been active in advocating for property owner rights since 1994 and we brought forward eviction reform bills each year but couldn't pass any meaningful legislation.
 It was the lobbyist for the CT Legal Resource Center that made the following suggestion to me; "Instead of fighting each year over eviction reform, please educate your landlords they should start their evictions on the 11th of the first month, coordinate your eviction business with one or two qualified landlord/tenant attorneys for better pricing and screen all potential renters before your landlords let them move-in."
I agreed with all those points and contacted Paul Jenney whose family ran the Info Center in Massachusetts as they built one of the first tenant screening companies in the country. Much to my chagrin, I learned that they had sold their business to Core Logic so simply reselling their background reports was not an option. The good news was Paul was available to act as a consultant for a new venture, so we set out to create a better screening company that focused on providing better data to yield better results.
First task was designing and programming the software to process the reports, Karol Steckowski at Axim Design in was awesome at getting this done. Next, we selected the highest quality national data we could purchase to include in our reports and then began the difficult process of getting approved to resell credit reports.
Along the way, we experienced a set-back, we discovered the National Eviction Database only covers 3 of the 8 Connecticut Counties because 7 of the 15 courts in Connecticut never put their eviction files on any electric media; this was completely unacceptable for us! We had to manually gather all the missing Connecticut eviction records once we access to the 7 "Offline Courts" and we compiled years' worth of prior eviction records, this process took almost one-year to complete!
However, it's these exclusive eviction records that now separates us from all other screening companies for report quality and accuracy in Connecticut. This was a massive hole in the eviction records and posed an extreme risk to landlords and real estate agents, we will maintain this distinct advantage over all other screening companies until 2024 as now all CT Courts report records electronically.
At TenantTracks, we never stopped seeking to make our report better than the rest. We now employ a people search in our reports to gather alias names and prior address details. We then match up these alias names to our own records finding record matches that other companies will never find. Example, did your mom change her name when she got married? If she did, and she was evicted under her maiden name, that record will not show up in a search unless you use our reports.
We now have nearly 2,000 landlords and real estate agents that depend on our reports to screen tenants and we've hardly done any marketing! While we have clear advantages in Connecticut, our reports are national in scope, of the highest quality available and priced at or below our competition.
We hope our next 10 years is a great as the first ten!
Contact Us - Send Us A Message