Resources

Essential Information

Agencies for Property Owners

Real Estate Glossary
Sample Criteria for Accepting a Tenant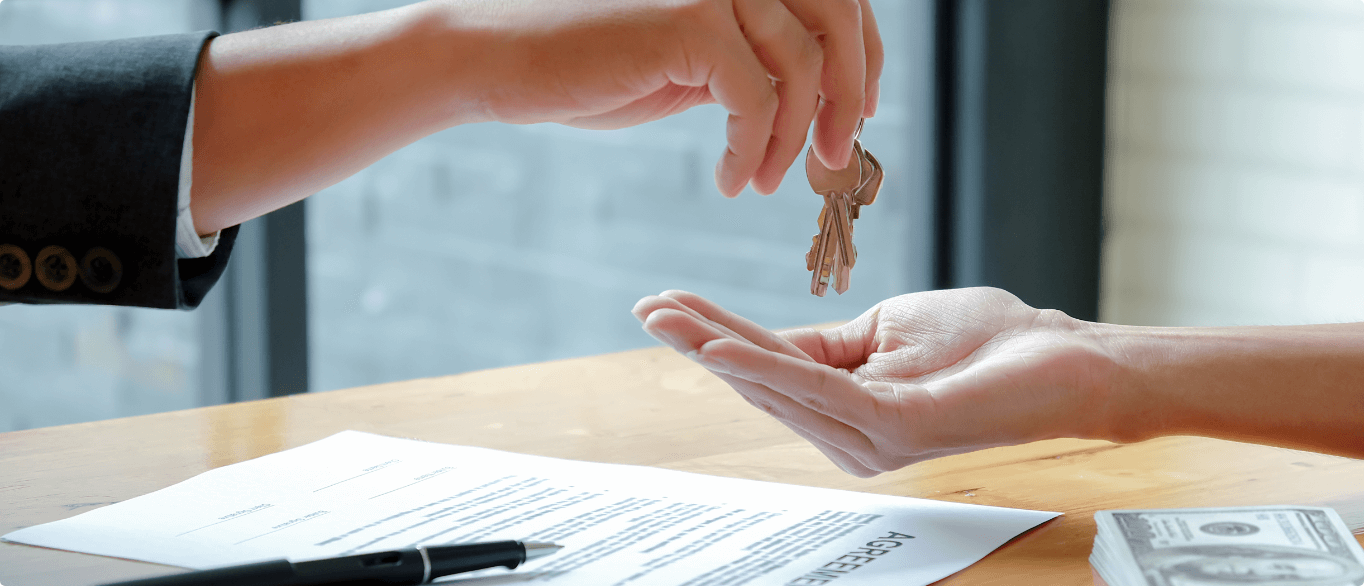 Sample Criteria for Accepting a Tenant
---
TENANTTRACKS recommends that you consult with your Lawyer before establishing a Tenant Screening Policy of your own. You must make sure your policy does not violate any Fair Housing Laws.
We recommend that the criteria are signed and dated and can be updated as market conditions change e.g., the rental market falls and you lower your requirement to attract more potential renters (accept more risk) and vice versa, if you get more applicants, you raise your minimum standards.        
These suggestions are some examples of a criteria. TENANTTRACKS makes no representations of their validity nor ability to comply with any State or Federal Statute or Regulation!
All information on the application is correct; any factual errors may result in a rejection.

The application is signed and dated and has authorized the property owner to conduct a background check.

"Bright line" blanket policies are STRONGLY discouraged.  In most cases, housing providers should conduct an individualized assessment before determining that a criminal record disqualifies an applicant for housing. Relevant considerations generally should include:

The nature and severity of a conviction;

The amount of time that has passed since the criminal conduct occurred;

That facts or circumstances surrounding the offense or conduct;

The age of the individual at the time of the conduct;

Evidence that the individual has maintained a good tenant history before and/or after the conviction or conduct; and

Evidence of rehabilitation efforts.

With respect to #3 above, the convictions that most housing providers look at any criminal record of drug dealing, drug trafficking, manufacture, or distribution;

or any other crime that would violate your particular states' laws regarding illegal use of a rental property;

Any records of criminal activity that that property owner would deem puts the property, its owner, employees, or other residents at risk, including, but not limited to, sex offences, violations of the US Patriot Act covered by the Office of Foreign Asset Control or other international judicial authorities, arson, domestic violence, any other crimes of violence, weapons violations, etc.  Criminal records may be reported indefinitely under the Fair and Accurate Credit Transactions Act (FACTA) update of 2003.

Eviction History. How long ago is acceptable? How many evictions in total?  The reason for the eviction? The FCRA only allows TenantTracks to report eviction records for seven (7) years. 

Landlord History. TenantTracks may only report information obtained from owners and management companies for seven (7) years including notices to quit, noise issues, cash for keys, etc.  You should consider how many?  How recent?

Landlord References.  If they are a career renter, I would ask for the last three at minimal and then call the second two.  They have nothing to lose by giving the truth, but grill them about the information, last addresses they gave on that application (might be hiding something), and did they pay the rent on time/in full/how many late-payments, any problems.  This may seem like "Landlording 101", but this is helpful information on how they will perform as your tenants.

Credit History. What is the minimum Credit Score to be accepted?  This will vary by property condition, city and State most likely.   While you may have standards for each property for numbers or types of late payments, charge offs, collections, etc.  However, its best to remove any subjective decisions to avoid the appearance of discrimination.

If your property is carpeted, do they own a vacuum cleaner? It's a strange criterion, but you want to protect your investment, so it IS a fair question to ask.

If employed, how long should they have been there? Can you independently confirm this?  We recommend calling the HR Department and faxing/emailing a release to provide you with the information, as an alternative you can ask for a copy of the applicants last tax return. If not employed, ask for proof of income.

Always issue an adverse action notice if you deny the applicant or change ANY of the terms and conditions of the tenancy offered.
Contact Us
Call 888-610-4710 or email us